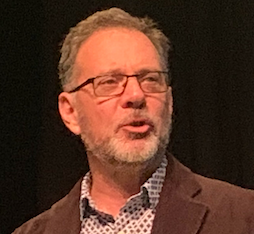 Jim Hurley

jimhurley AT berkeley DOT edu
Grad Students

King Cada
kingcada AT berkeley DOT edu
NIH NRSA F31 predoctoral fellow from NIAID
Joint with Bustamante Lab
King is a first-generation immigrant from the Philippines and a product of community college and public state university (San Francisco State University). In the lab he studies how membranes are severed by ESCRTs using fluorescence and optical force microscopy.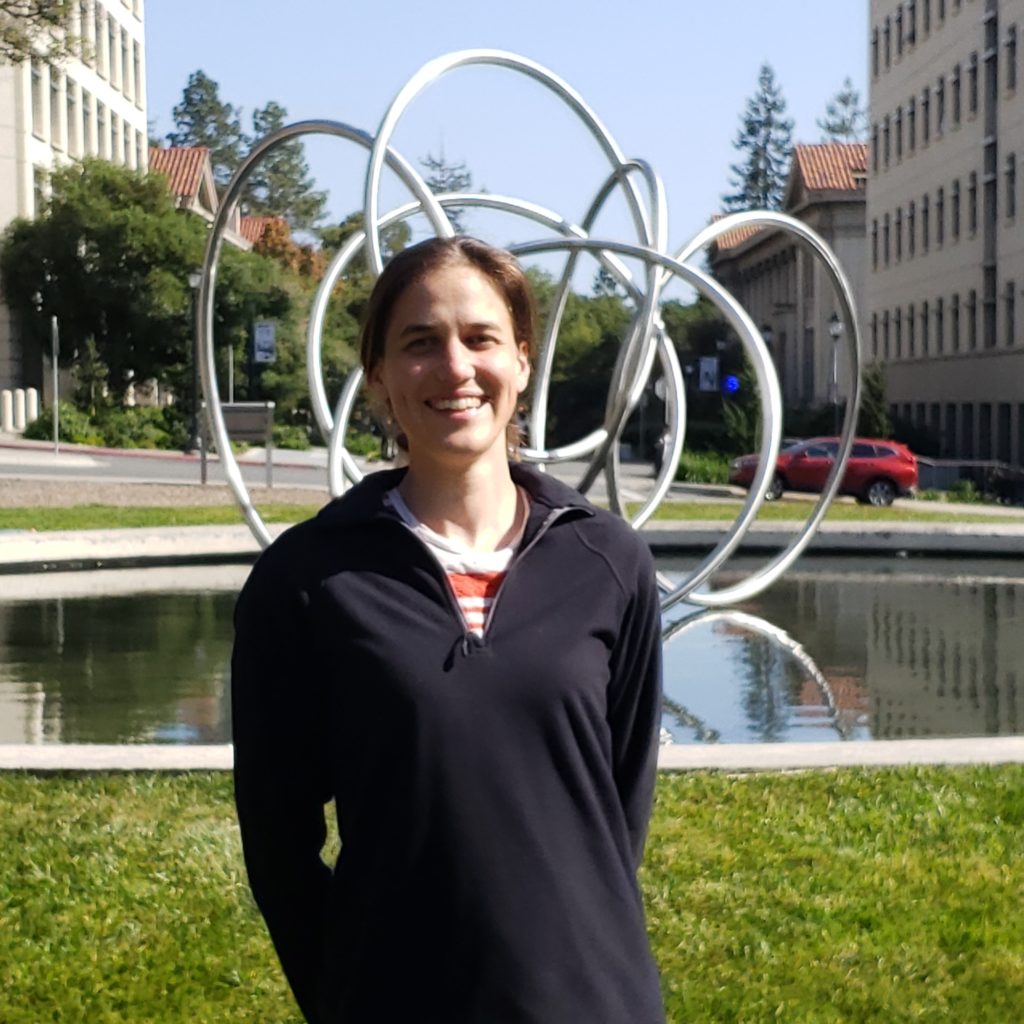 Liv Jensen
livjensen AT berkeley DOT edu
A Bay Area native, Liv did her undergraduate work here at Berkeley while also competing with Cal Women's Swimming. In the Hurley lab, she uses fluorescence microscopy and optical trapping to understand autophagy cargo engulfment. In addition to autophagy, she applies her interest in the regulation of complex systems to racing sailboats on San Francisco Bay.

Yuichiro Iwamoto
yuichiro_iwamoto AT berkeley DOT edu
Joint with Drubin Lab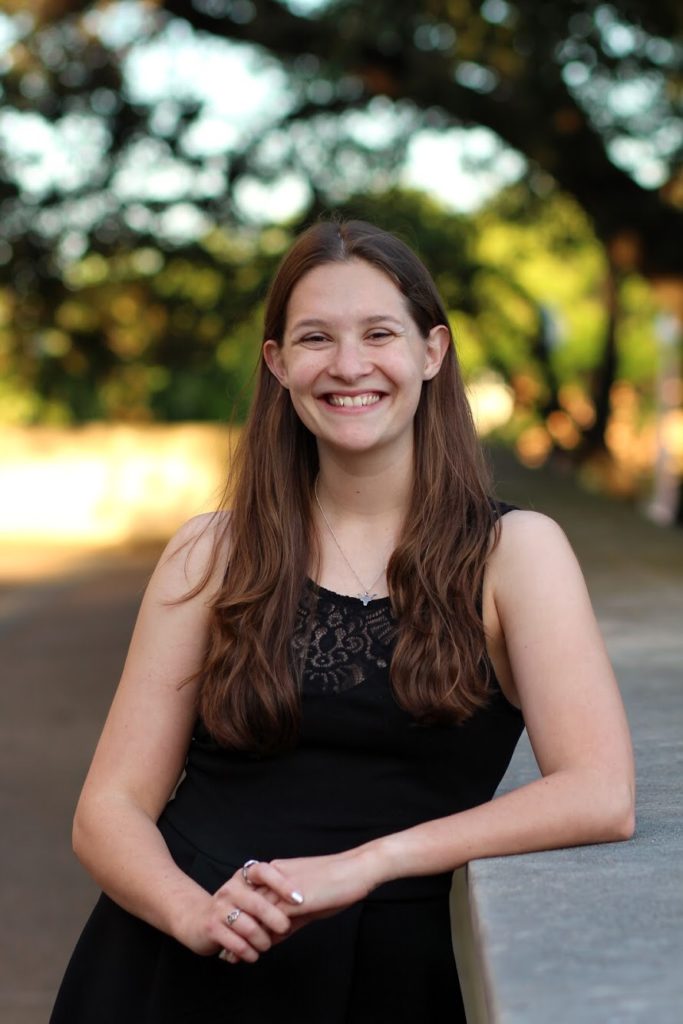 Lisa Strong
lmstrong AT berkeley DOT edu
Lisa received a BS in Biochemistry from UT Austin where she worked with Dr. Lauren Webb measuring the electrostatic field at protein-protein interfaces. She is now working towards determining structures of proteins involved in autophagy.
Post-Docs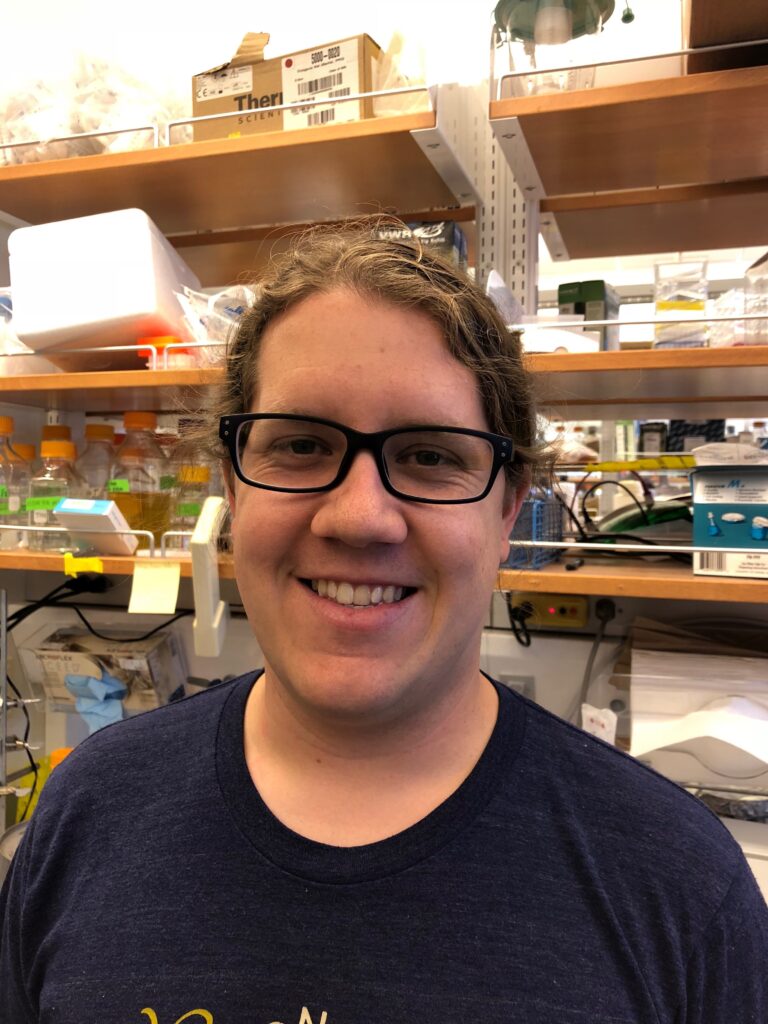 Adam Yokom
alyokom AT berkeley DOT edu
Jane Coffin Childs postdoctoral fellow
I am a first-gen scientist who is interested in studying 'stubborn' structural biology complexes. In my postdoctoral studies in the Hurley group this has focused on autophagy initiation complexes. Outside of the lab I work with the iMCB program, hunt for sour beers and host board game nights.

Chunmei Chang
changchunmei AT berkeley DOT edu
Tang Scholar
(http://qb3.berkeley.edu/chunmei-chang-tang-scholar/)
Chunmei received her Ph.D. in Biochemistry and Molecular Biology from Zhejiang University, China. Her previous work has been focused on the regulation and function of autophagy. She joined the Hurley lab as a postdoc in Oct 2016. She is interested in understanding the molecular mechanisms that drive and regulate autophagosome formation. Outside the lab, Chunmei enjoys reading and traveling.

Ruth Kirchstein NRSA postdoctoral fellow
buffalo AT berkeley DOT edu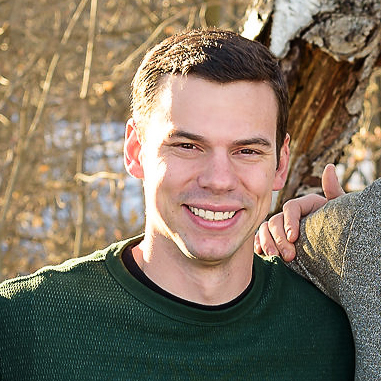 Kevin Larsen
kplarsen AT berkeley DOT edu
Ruth Kirschstein Fellow
Kevin received his Ph.D. at Stanford University under the guidance of Joseph and Elisabetta Puglisi. He is broadly interested in applying electron microscopy methods to uncover the molecular mechanisms that govern host-pathogen interactions. When not in the lab, he enjoys volleyball, exploring California parks, and discovering local food and drink.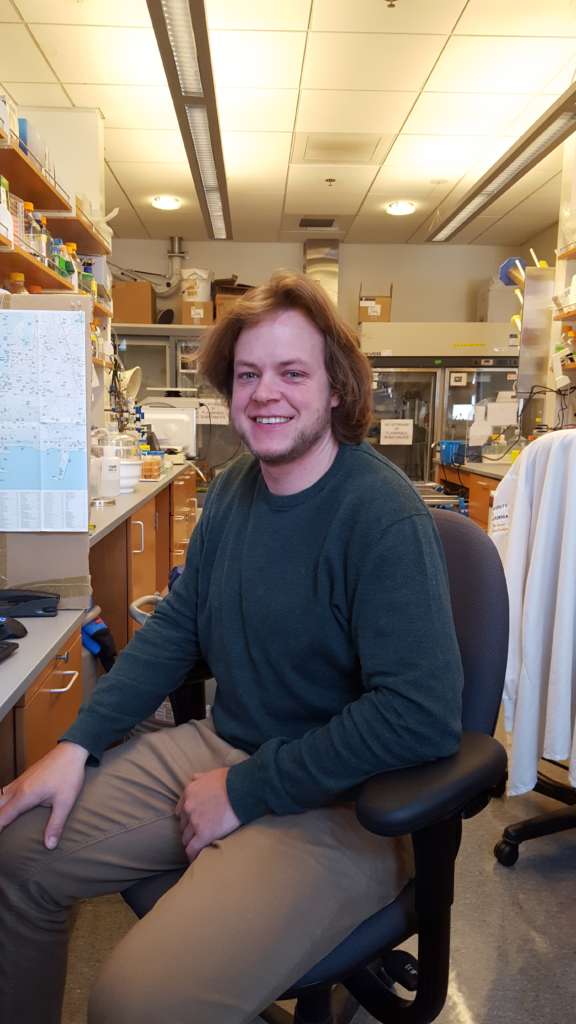 Simon Fromm
simon.fromm@berkeley.edu
EMBO postdoctoral fellow
After finishing my PhD work in the group of Carsten Sachse at EMBL Heidelberg in Germany, I joined the Hurley lab mid 2018. I'm working on protein complexes involved in lysosomal regulation mainly employing electron microscopy to unravel their structure to gain mechanistic details about their function. In my spare time, I try to maximize my time in brew pubs and camp sites throughout California!

Ming-Yuan Su
soming AT berkeley DOT edu
Association for Frontotemporal Dementia postdoctoral fellow
A heavy coffee drinker. Ming was born in China and grew up in Macau. She received her PhD from National Taiwan University (NTU). Ming is interested in molecular mechanisms of lysosomal signaling. Outside the lab, she enjoys cooking and being in a daze.

Xiaoshan Shi
shixiaoshan1987 AT berkeley DOT edu
Xiaoshan received his Ph.D. in Biochemistry and Molecular Biology from Shanghai Institute of Biochemistry and Cell Biology (SIBCB), Chinese Academy of Sciences (CAS). He worked on the regulatory mechanism of membrane protein activation, especially T-Cell Receptor, in Chenqi Xu's lab. Since April 2016, Xiaoshan has been working in the Hurley lab as a postdoctoral fellow. He is interested in understanding the regulatory mechanism of ULK1 complex related autophagy using interdisciplinary approaches, such as Mass Spectrometry.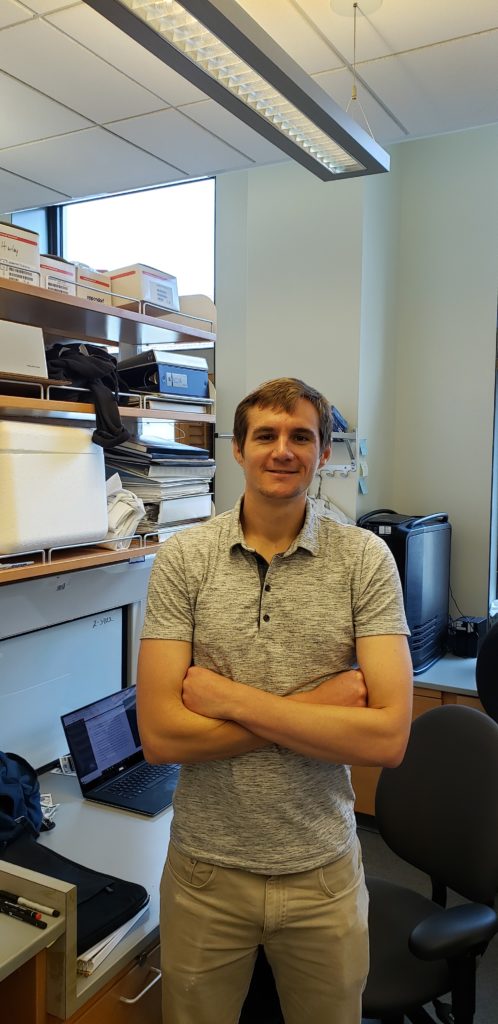 Rick Hooy
rhooy1 AT berkeley DOT edu
Ruth Kirschstein Fellow
Rick completed his Ph.D. work in the lab of Jungsan Sohn at the Johns Hopkins University. His research strives to understand the molecular basis for immunity, including mechanisms used by pathogens to thwart the immune system. Rick, a native Californian, has a love/hate relationship with the Giants and Niners, and spends as much time as possible outdoors.

Project Scientist

snowren AT berkeley DOT edu
Alumni
Thomas Flower– Senior Scientist, Galapagos
Mark Remec Pavlin– Postdoc, Fitzpatrick Lab, Columbia University
Lindsey Young– Postdoc, Villa Lab, UCSD
Nicholas Tjahjono – Graduate Student, Rice University Materials Science and NanoEngineering Program, Yakobson Lab
Hersh Bhargava– Graduate Student, UCSF Biophysics Program, El-Samad and Lim Labs
Jamie Shiah– Former Undergraduate Researcher
Johannes Schöneberg– Assistant Professor, UCSD
Felix Goerdeler– Ph.D Student, Berlin, Germany
Kyle Morris– Senior Investigator Scientist, MRC London Institute of Medical Sciences, London, United Kingdom
kylemorris.com
Goran Stjepanovic– Group Leader, University of Hong Kong
Ursula Schulze-Gahmen– Staff Research Scientist, Gladstone Institute
Mary Lin– College Teacher, Taiwan
Eli Il-Hyung Lee– Assistant Professor, Chemistry and Biochemistry, Montclair State University
leei AT montclair DOT edu
Lars-Anders Carlson– Assistant Professor, Wallenberg Centre for Molecular Medicine, Department of Medical Biochemistry and Biophysics, Umeå University, Sweden
lars-anders.carlson AT umu DOT se
Shiqian Qi– Professor, State Key Laboratory of Biotherapy, Sichuan University
qishiqian AT scu DOT edu DOT cn
Qingtao Shen– Assistant Professor, ShanghaiTech University
shenqt AT shanghaitech DOT edu DOT cn
Robin Stanley– Earl Stadtman Investigator, NIEHS Intramural Program
stanleyre AT niddk DOT nih DOT gov
Michael Ragusa– Assistant Professor, Department of Chemistry, Dartmouth College
michael.j.ragusa AT dartmouth DOT edu
Thomas Leonard– Group Leader, Max F. Perutz Laboratories, Vienna, Austria
thomas.leonard AT mfpl DOT ac DOT at
Evzen Boura– Group Leader, Institute of Organic Chemistry and Biochemistry of the Academy of Sciences
of the Czech Republic, Czech Republic
evzen.boura AT gmail DOT com
Young Jun Im– Professor, Biochemistry Section, College of Pharmacy, Chonnam National University
imyoungjun AT chonnam DOT ac DOT kr
Dong Yang– University Researcher, China
Hyung Ho Lee– Associate Professor, Department of Chemistry, College of Natural Sciences, Seoul National University
lee.hyungho AT gmail DOT com
Aitor Hierro– Group Leader, Structural Biology Unit, CIC BIOGUNE Ed. 800, Parque Tecnológico de Vizcaya
ahierro AT cicbiogune DOT es
Sangho Lee– Associate Professor, Department of Biological Sciences, Sungkyunkwan ("SKK") University
sangholee AT skku DOT edu
Gali Prag– Principal Investigator, Dept. of Biochemistry, Faculty of Life Sciences, Tel Aviv University, Israel
prag AT post DOT tau DOT ac DOT il
Gregory J. Miller– Associate Professor, Department of Chemistry, Catholic University of America, Washington, DC
millergj AT cua DOT edu
Raymond Trievel– Associate Professor, Department of Biological Chemistry, University of Michigan Medical School, Ann Arbor, MI
rtrievel AT umich DOT edu
Saurav Misra– Scientist, Ventria Bioscience
smisra AT ventria DOT com
Gongyi Zhang– Professor, National Jewish Medical and Reseach Center, Denver, CO
zhangg AT njc DOT org
Bei Yang– Research Associate Professor, Shanghai Institute for Advanced Immunochemical Studies, Shanghai, China
Do Jin Kim– Denali Therapeutics, Inc.
Sulochanadevi Baskaran– Denali Therapeutics, Inc.
Chris Davies– Senior Research Associate, Genentech
daviesc6 AT gene DOT com
Yeon-Gil Kim– Pohang Accelerator Laboratory, Pohang University of Science and Technology, Pohang, 7 Kyungbuk 790-784, Republic of Korea
Adriana Rojas Cardona– Platform Manager, Building 800, PARQUE TECNOLÓGICO DE BIZKAIA, Spain
arojas AT cicbiogune DOT es
Daniel Kloer– Domain Head R&D, Syngenta
Yosuke Tsujishita– Director, Izumi Hospital, Izumi Institute of Health Science, Okinawa, Japan
Jaewon Kim– Scientist, Industry, US
Michael Kostelansky– Consultant, Industry, US
Darrell E. Hurt– Computational Biology Section Head, Bioinformatics and Computational Biosciences Branch (BCBB), OCICB/OSMO/OD/NIAID/NIH
darrellh AT niaid DOT nih DOT gov
Christine Jao– Genentech
Bertram Canagarajah– Staff Scientist, NIH
bertram AT helix DOT nih DOT gov
David Murray– Wellcome Trust and Royal Society Sir Henry Dale Fellow, School of Life Sciences, Dundee, Scotland
Thomas Wollert– Researcher, Europe